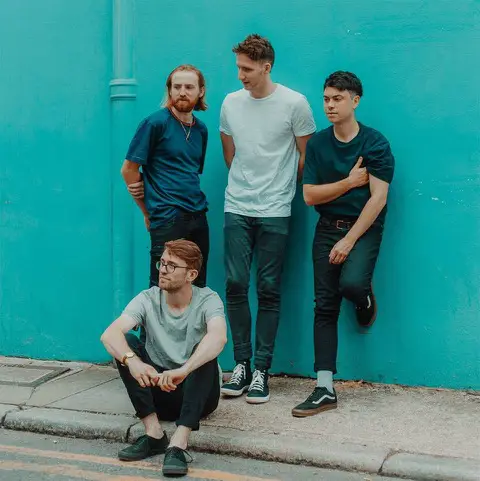 This track was described to us as "fabulously fabulous indie-pop" and we're not sure we can disagree – The second release for Sussex based Suns Up comes in the form of the clean, jangling beauty of 'Love You Back'.  Produced by Gethin Pearson (JAWS, Kele Okereke), 'Love You Back' is another crisp statement of intent from the four-piece that marries a gorgeous blend of infectious guitar hooks and buoyant vocals.
In the vein of The 1975 and Sundara Karma, 'Love You Back' is a meeting of big pop hooks, soaring vocals, and chiming guitars lines.  Speaking on the track the band say;  "'Love You Back' is this first song we wrote as a band, so it feels great to share it with the world. It was recorded in a beautiful old chapel in the countryside which lent to the depth and character of the recording, but also gave us the space and freedom to experiment with different things to really have fun with the track."
Suns Up are in London on December 1st playing This Feeling at The Water Rats, Kings Cross.