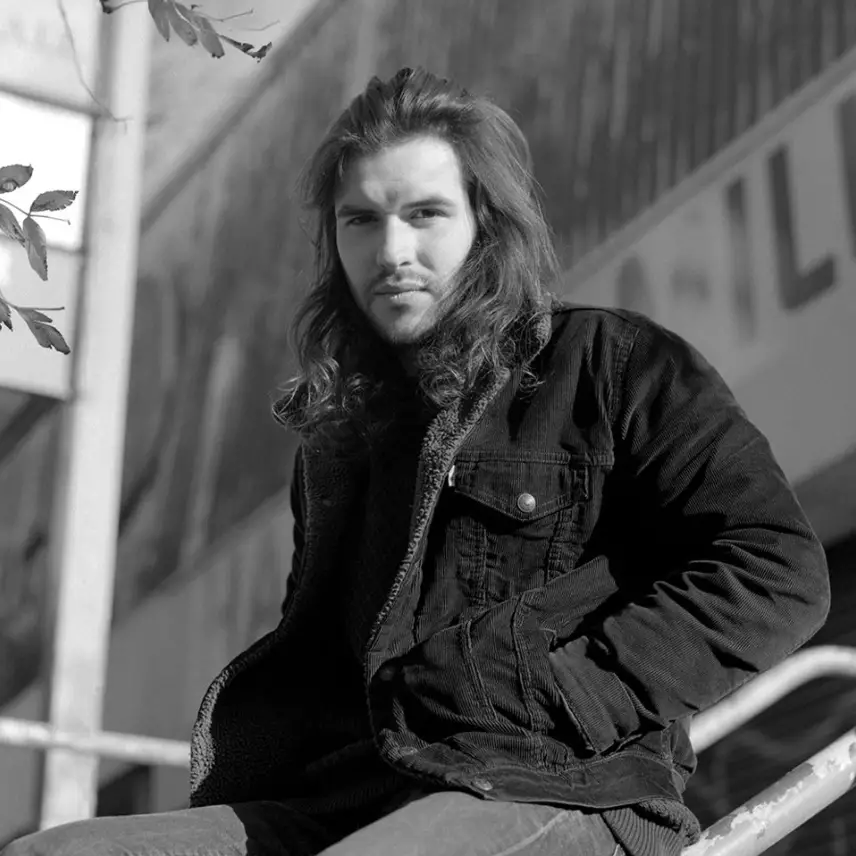 Leeds-based emerging singer-songwriter Sam Wilde gives us his  new single 'On The Run', which we have decided to make our Track Of The Day. We noticed that we might not be the only ones making this a track of the day and that is probably a testament to the song's all-encompassing reach across a multitude of different fan bases.
Sure there are heavier elements in here, like the grunge-influenced guitars, but the track is also packed with pop sensibilities and although the carefully laboured vocal would probably lend itself to the alt rock world it also hints at creating a far more approachable sound overall. It occupies a space that would have been filled if Chris Cornell had joined up with Stone Roses or any number of those Brit-pop bands, loud and atmospheric yet with a slow and exact sense of rock and roll.
"'On the Run' is about the struggle of overthinking situations" Sam explains. "It's better to face your fears head on rather than run away, especially when those fears may have only been made worse in your own head. The idea came from a conversation I had with a close friend; he was worrying about a lot of things and asked for my advice. I wanted to sum up how I thought he felt in the verses, and the chorus is, in a way, my advice to him".