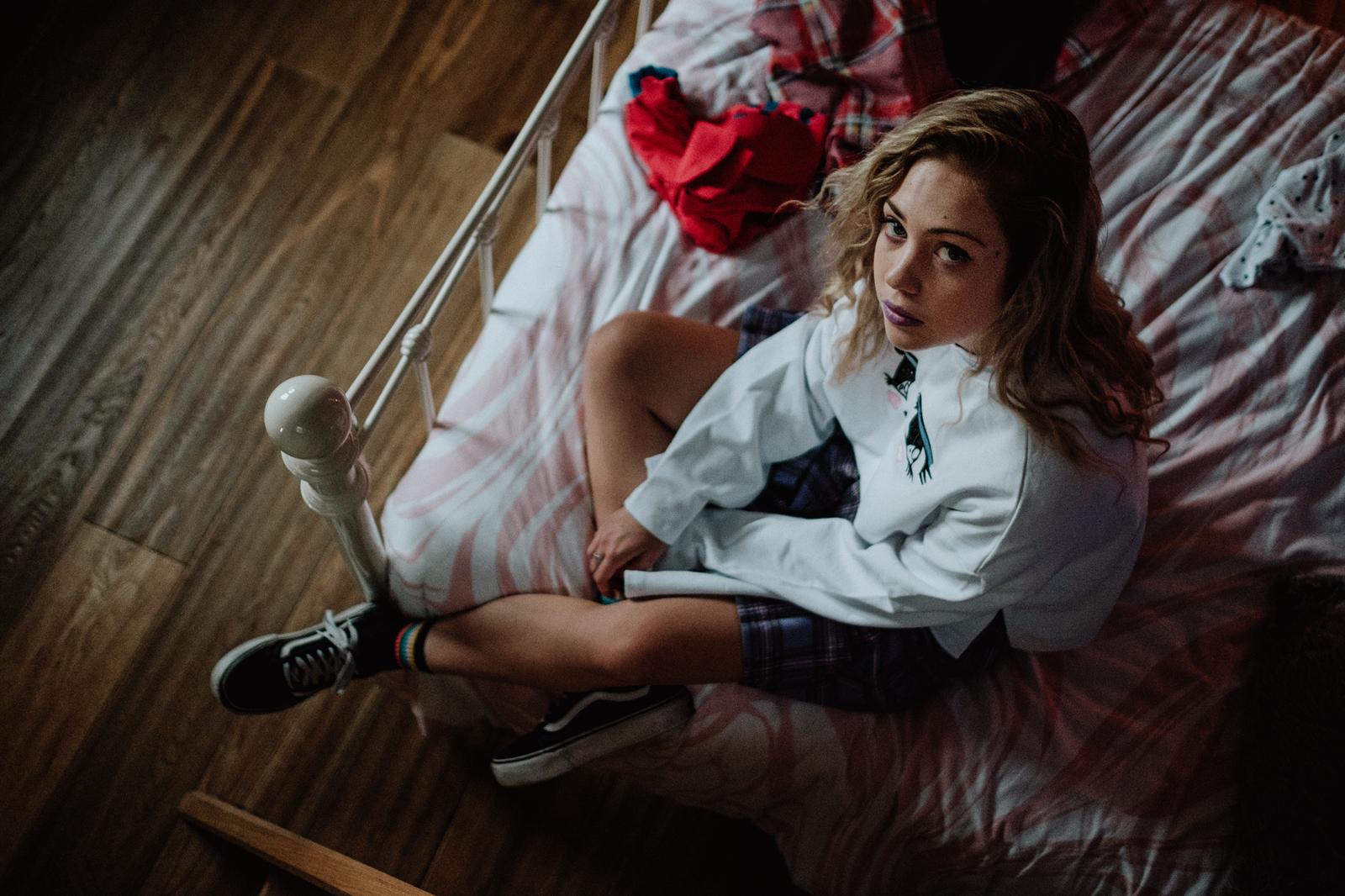 Isle Of Wight native Lauran Hibberd returns with the release of her new cut 'What Do Girls Want?' to high praise including from the big dawgs at Spotify who popped this beauty on their 'New Music Friday' playlist last week.
A bouncy continuation of Lauran's brand of off-kilter indie-pop, 'What Do Girls Want?' channels her trademark tongue-in-cheek lyrical flow and energetic guitar riffscoming together to make wonderfully catchy return.
With influences stemming from bands like Weezer, Lauran Hibberd's latest single is a stern slap in the face for conventional attitudes. Treading her own path in the industry, this latest release cements her as one of the most exciting and divisive new names in British's indie music.
Speaking about the new single, Lauran explained, "For me, 'What Do Girls Want?' is a good punch to the mouth. It's sarcastic, and bleakly honest. It highlights what it feels like to be young, and obsesses over the ideas that come with being just that."
We caught Lauran a couple of weeks back The Lexington and with a number of UK live shows to close the year we will be looking to catch this set again before 2019 grips us.