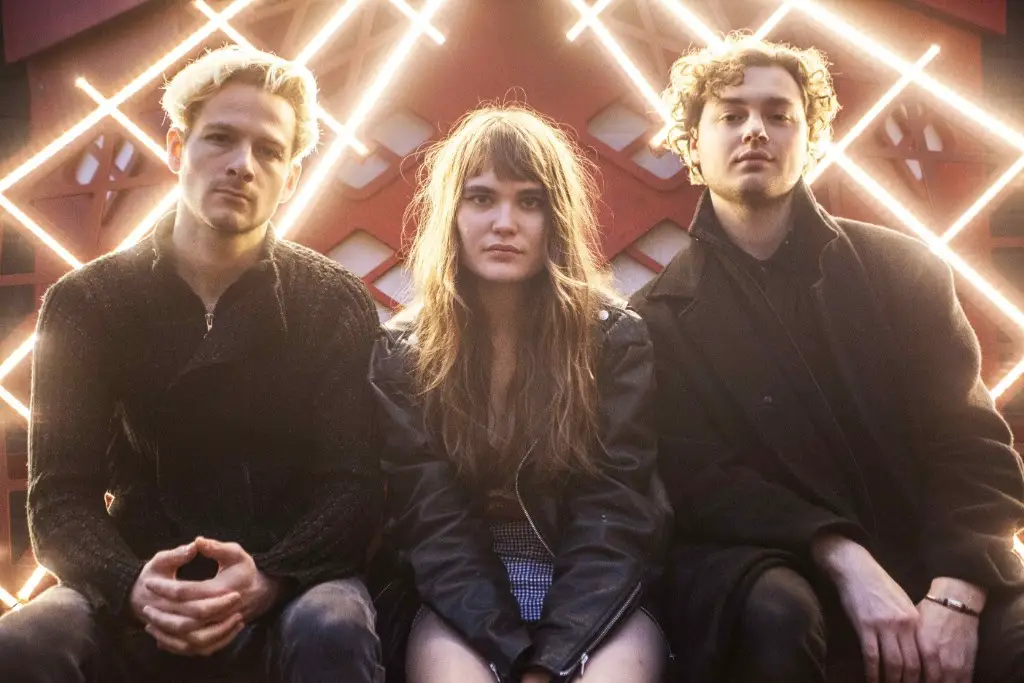 We've been following these guys pretty closely since we saw them back in January at Nambucca, so we had no choice but to make 'Tug Of War' our Track Of The Day.
Calva Louise share a punktastic (we promise to never use this word again) new single 'Tug Of War' ahead of the release of  their debut album 'Rhinoceros' scheduled for release early next year.
We've watched the London based trio grow immeasurably over the last year or so and the praise they have been receiving seems apt for a band that have seemingly been working tirelessly to hone their brand of modern punk.
'Tug Of War' encapsulates everything that we come to expect of the band, silky guitar work, biting vocals and infectious, chaotic riffs, the single continues to bolster their growing reputation no end.
Talking about the new video, the band stated: "We feel like in any kind of relationship there are unwritten rules everybody should follow, and that becomes a constant tug of war, dealing with unnecessary pressure. If everybody could have a complimentary point of view, then that tug of war could be a fun game where there are no set rules".