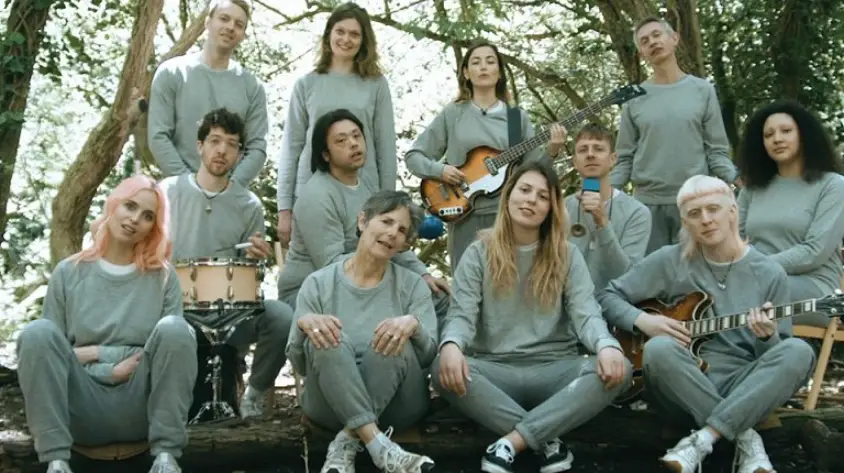 This is a biggie from London's CHILDCARE, the new single 'Sugarcane' is just a little taste of the band's 'Wabi-Sabi' album. Already playlisted by Radio 1 and picking up praise from some of the biggest titles in the online world – The Line of Best Fit, Clash, and DIY are just a few of the publications getting behind this band which is really showing their wide spread appeal.
Singer Ed Cares quipped "'Sugarcane' is one of the few modern songs to reference one of my favourite American-Chinese dishes – the almighty Ciao Mein, Sugarcane is about exploring a more delicious, greasier version of yourself."
'Sugarcane' is a bouncy, pop infused number. On the surface the track comes through with a bright and fun appearance, but with every listen you get a sense of something a little darker. The basslines subtlety suggest this darker mood whilst the vocals and lyrical content really slam this nail home. You can just tell these guys are going to be big as everything about the production of this release oozes professionalism.