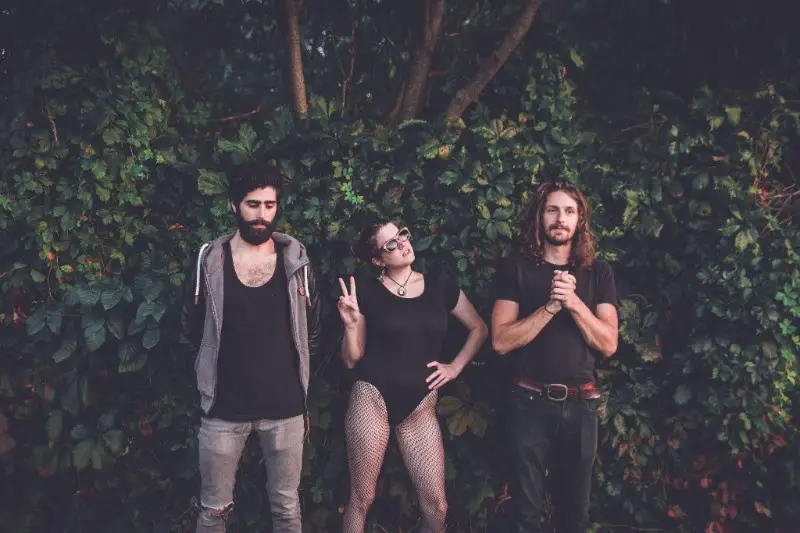 Grunge-punk trio Candy Ambulance recently released a super-sick music video for their single "Spray".  Bringing raw energy to ahook-ladden track, the NY based band come through with this serious, fast paced new music video that explores the fixation of mania and anxiety, in a frenzied and wild ride.
The song comes as the title track off the band's EP Spray, released earlier this year. Vocalist Caitlin Barker shared, "Choosing "Spray" for the first video off our latest EP was a no-brainer. I was very agitated when I wrote the song. I started to see the narrative play out in my mind every time we rehearsed it; a sweaty drink glass, rubber dish gloves, smoking at the record player. It felt like a song I could see."
The video has already been described as a, "sexy, sweaty, smokey, stress-y, rubber dish-glove wearing, vinyl spinning ode to great 90's grunge-punk".
With a delicious blend of gritty grunge and punk-rock hooks, Candy Ambulance continue to hone their sound into an irresistible mix, and building their name with intense, antic-filled live shows. They opened for PVRIS in May, and have performed alongside acts such as Screaming Females, Speedy Ortiz, Daddy Issues, and Dorothy.