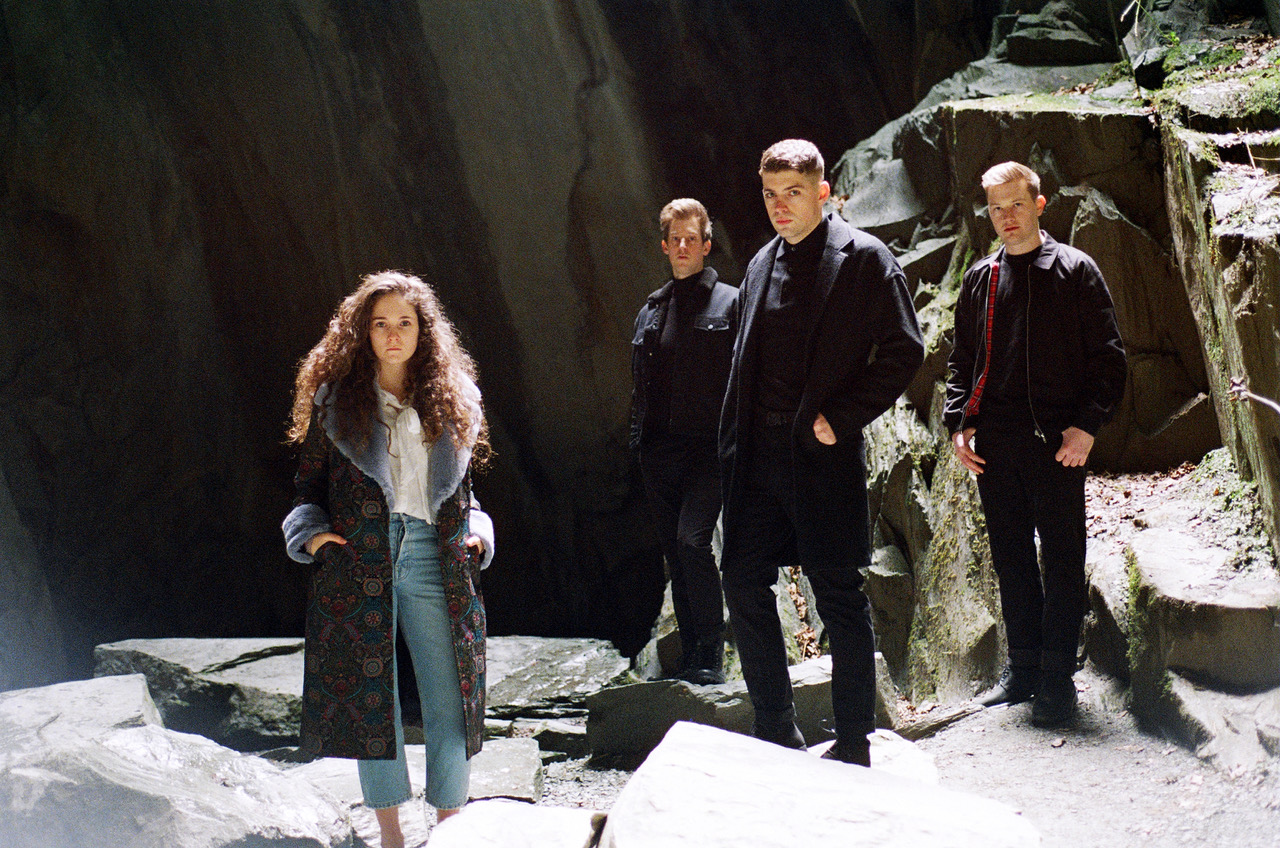 LOWES recently released their first major body of work 'Elements'. This new EP sees the UK outfit in epic form, with their new track making up the last of four glossy, thrillingly visceral tracks. Moving across the genre spectrum to a slightly more pop sound, the epic soundscapes that the band have become synonymous with is still inherently there, as is Evie's precociously huge vocal, but this a statement of intent that sees them look towards the likes of Florence & The Machine in terms of instant crossover potential.
People have made comparisons between you and bands like London Grammar, Florence and the Machine and Rae Morris. Are there any bands or artists that aren't as well known that have had an impact on your music?
There are hundreds! We're always listening to music and taking reference from songs we love, old and new – Amber Run, Vaults, YEBBA, Little Dragon, Half Moon Run, The Finn Brothers, Soulwax, Counting Crows…
Equally, are there any non-musical people that have influenced your music?
We all take influence from different people; for me it's the people who show boldness and individuality… that includes writers, family members, dancers, designers and business people who choose to do things differently. These people remind me that taking creative risks can really pay off (sometimes!) ·
Do you think anyone actually like The Beatles?
My nan is living proof that people like The Beatles. She has a shrine.
What does the rest of 2018 have in store for LOWES?
We're on with more releases and a few exciting live shows up our sleeves!
If you could change one thing in this world what would it be? World peace and an end to hunger are not options here guys sorry.
Get every kid to learn an instrument and a foreign language as part of their education.
Picture the scene, you're walking home one night after a few too many drinks at your favourite bar. A stranger approaches you in the dark and asks for all of your possessions. Its Hulk Hogan, what do you do?
Who is Hulk Hogan?