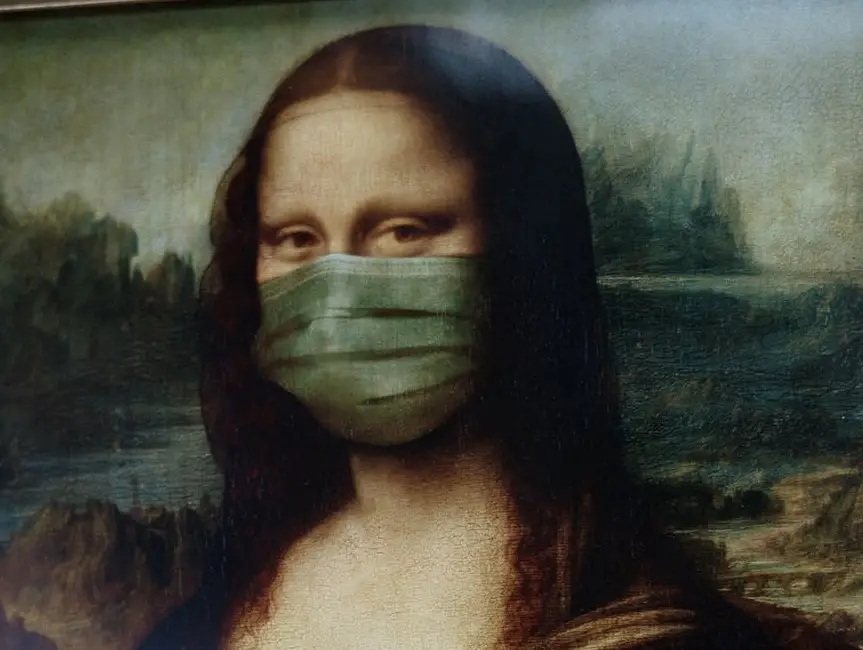 In these testing times, music and other forms of entertainment are an essential escape from the news and outside world. Our resident muso Chris Connor has crafted a selection of tunes that will surely prove helpful in your search for relaxation and increased productivity levels. Take it away Chris…
Some artists I've been binging on include solo material from John Lennon and George Harrison, with Harrison's 'All Things Must Pass' being an all time rock classic. I have also gone through Brian Eno's soothing solo material. So, in no particular order here are some tracks that I've found relaxing and great to work to.
The War on Drugs "Under The Pressure"
The whole 'Lost in the Dream' album is truly outstanding and for me is one of the finest albums of the last decade. This group create unique and innovative soundscapes incorporating elements of Americana and folk with indie sensibilities, it truly makes your ears stand up. 'Under The Pressure' is 8 minutes of smooth musical goodness, that you can wallow in and forget your worries. 
Haim 'Hallelujah'
One of the Haim sisters' newest releases, this is a truly breathtaking song, it maximises their beautiful harmonies and features limited instrumentation. It provides an example of the trio's songwriting and Danielle's beautiful vocals. Of the 4 songs released off the new record this might be the most un-Haim sounding but at the same time the most luscious, it has firmly whetted the appetite for next month's Women in Music III.
Talking Heads 'This Must Be The Place'
There are a host of tracks from Talking Heads that could really be perfect for isolation but this song ticks most boxes. It is a bit more accessible than some of their other material and contains some sumptuous melodies and instrumentation with a superb live version featuring on the classic 'Stop Making Sense'. The whole 'Speaking in Tongues' album along with much of the band's back catalogue is essential for rock fans.
Massive Attack 'Be Thankful For What You've Got'
This is such a brilliant track from a superb band, while many might root for 'Unfinished Sympathy', this track for me is so calming and encapsulates the diversity to the Trip Hop pioneers sound, with a constant rotation of vocalists.
U2 'Running To Stand Still'
'Joshua Tree' and 'Unforgettable Fire' are phenomenal albums that really showcase Bono and co. at their best. Before they evoked the controversy they do now. 'Running to Stand Still' is a largely acoustic number, showing the depths of U2's American folk influences which feature prominently on 'Joshua Tree' and follow-up 'Rattle and Hum', which saw the Dublin lads become world beaters.
The Last Shadow Puppets 'The Meeting Place'
The debut album from Miles Kane and Alex Turner is an underappreciated modern classic, eclipsed perhaps by Turner's exploits with the Arctic Monkeys. This track is so different from the Monkey's material. it's remarkable with its strings and horns and perhaps indicated some tonal shifts that would occur subsequently.
The XX 'VCR'
This is one of many standouts from the London trio's debut, with many tracks from 2017's 'I See You' being great tracks to work to as well. The band blurs a fine line between relaxing vibes and party tunes proving a band that can be listened to at any point. 'VCR' really gives a chance for both Romy and Oliver's vocals to mirror one another and their guitar work to come to the forefront. Here's hoping more soothing gems around the corner.
Blossoms 'If You Think This Is Real Life'
The latest Blossoms release in its entirety is infectious and joyful and provides a real escape from reality. It is a constant pleasure and the opener evokes a mixture of Talking Heads and Paul Simon's 'Graceland'. I cannot recommend this album enough and I am so excited to see where Blossoms go next.
Public Service Broadcasting 'Spitfire'
A massively underrated band, who in my opinion are on the UK's finest in recent years. They incorporate news and radio broadcasts throughout their songs without a vocalist and the marriage of broadcasts and instrumentation is genius. This song being a massive success.
Tame Impala 'Solitude Is Bliss'
The first album from Kevin Parker is a world away from the sonic psychedelic disco of 'Currents' and 'The Slow Rush'. It is more mellow in nature and a great place to start for people wanting to dive into his back catalogue. This is one of the best examples of both his distinctive guitar style and vocal.
Playlist and words by Chris Connor