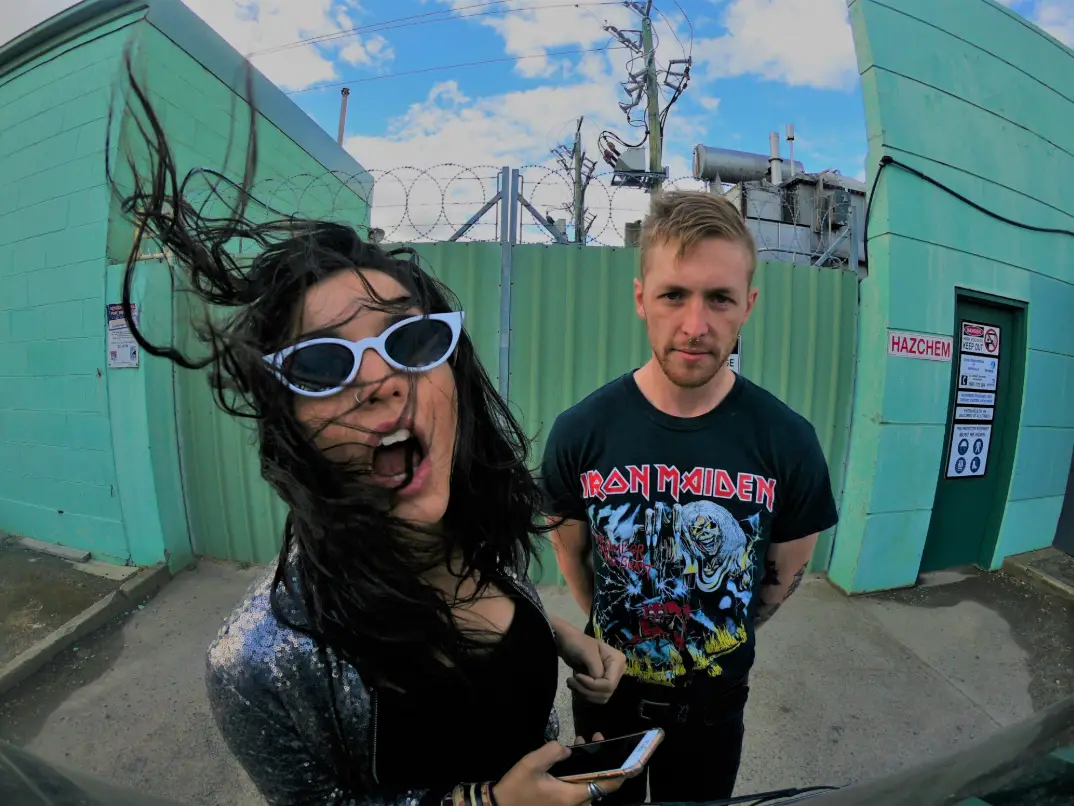 Yes, fucking yes. Aussie trio Mannequin Death Squad give us another taste of scuzzy, grungy rock complete with a supreme video. The combination is so incredible awesome we've made it our track of the day. Rumour has it there is more to come from these guys, if it lives up to this wicked standard then we cannot wait.
'Blue' is fast, aggressive and full of attitude, it never overstates itself or tries to be too technical, it is just upbeat, ferocious rock. Full of loud 90s influence you can hear the likes of No Doubt colliding with Nirvana here with a modern, almost thrash metal sort of aggression coupled beautifully with serious melodic intent.
The video is a whole load of fun too – Maybe that's what we like about these guys, their ability to not take themselves too seriously as so many others do.
On the new single, somewhat ironically released on Valentine's Day, El says; "Blue is a song I wrote at 16 years of age in my 90's poster drowned out room. It feels to me like an angst break-up song. It's about who we vilify when we're feelin' kinda blue."