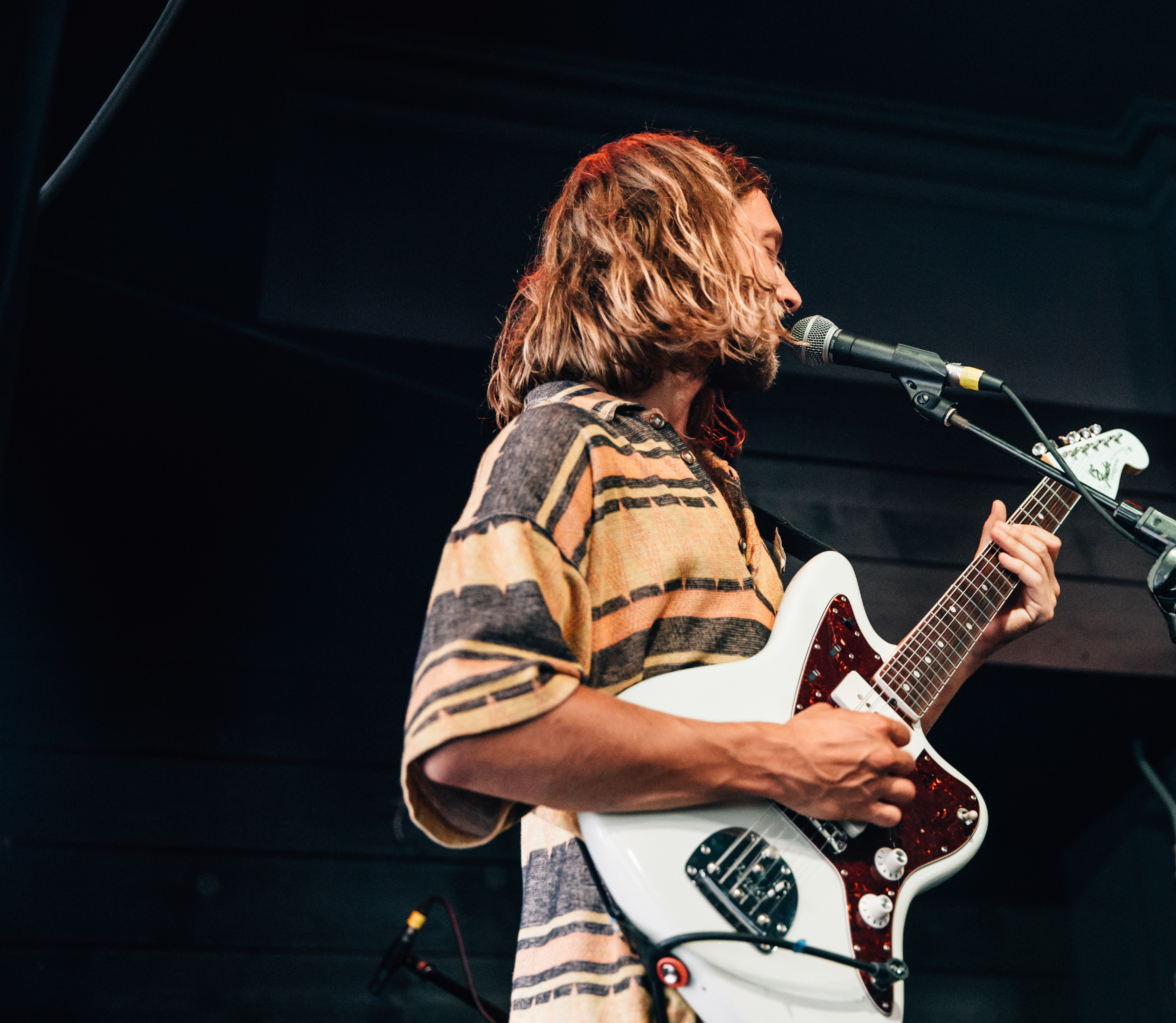 Ead Wood & The Heights returned last week with a grungy, surf-infused beauty 'Oceans', the track is taken from the recent 'Beige Dreams' EP, which we've also been lucky enough to check out and it's a scorcher.
There is dynamism about all of Ead Wood's material and new track 'Oceans' just offers up another crunching example of this. Exploring a different sound to that of previous jangle-pop track 'Ignored', this latest offering brings wavy guitar pop to the forefront conjuring feelings of early Tame Impala.
The track was conceived during an attempt to make a pumpkin pie in his home in Bristol whilst Ed's thoughts were "all over the place – A lot of change was going on in my life and my head was such a jumble that I kept forgetting ingredients." The result was an "inedible, salty pumpkin pie" but a song that perfectly captures a tumultuous time of life.
The whole EP has been recorded in drummer Ben Andrewes' own space, fitting around everyone's day jobs – whilst Ed has created all of the artwork himself. Talk about DIY eh?