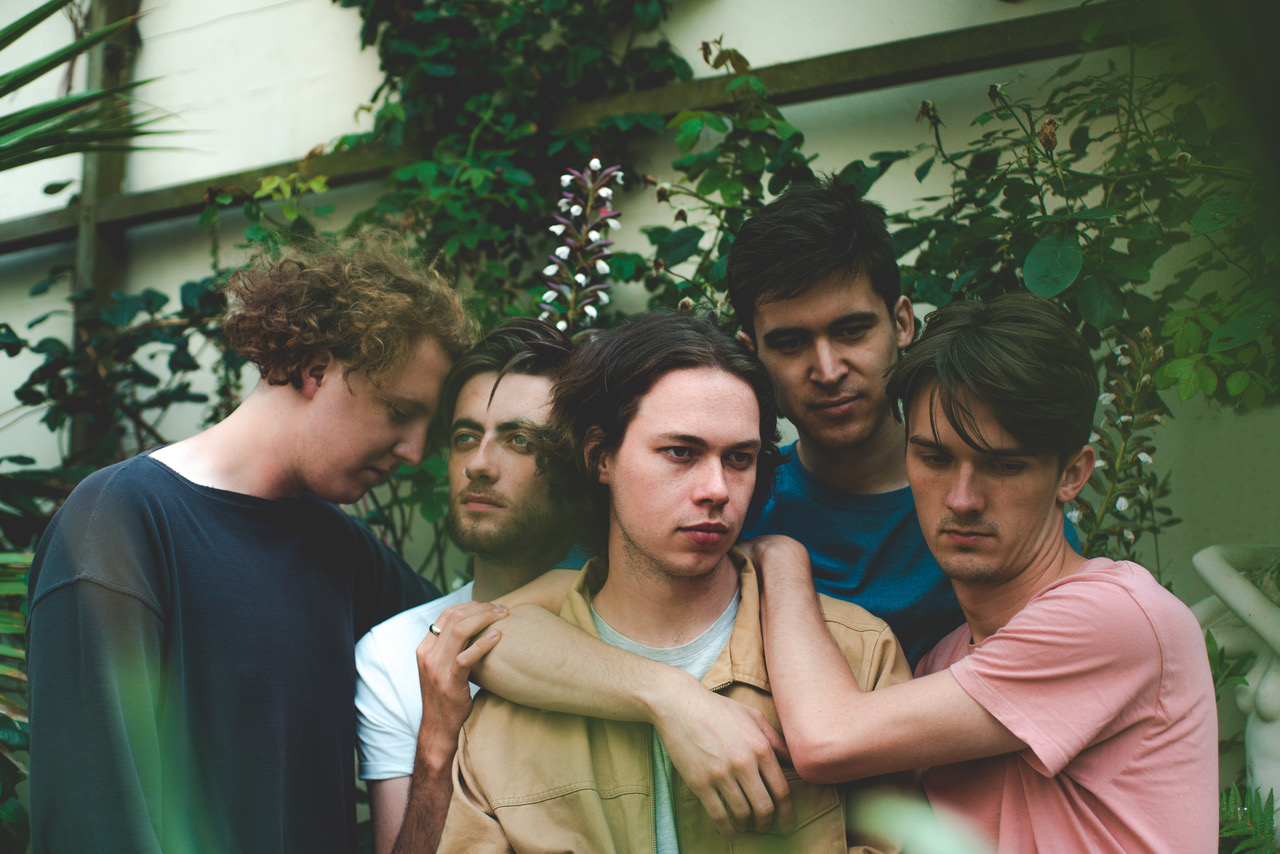 Emerging Brighton 5-piece Island Club have just carved their melodic, indie synth-pop name into 2017 with the release of their new track 'Irresistible'.
Following on from the remarkable success of their previous tracks 'Let Go' and 'Paper Kiss' (racking up over 2M streams on Spotify and counting) this is another joyful, effervescent synth-pop gem that establishes the group as certifiable ones to watch for the year with their melodic comparisons to Fickle Friends, Sundara Karma and LANY.
We managed to catch up with the guys for a quick chat about the usual topics – Carol Vorderman, Hulk Hogan, and The Beatles. Check it out below…
You hail from Brighton, What does the seaside bring to a band like Island Club?
A feeling of guilt when you haven't been to the beach or even seen the sea in over a month…
People have made comparisons between you and bands like Tame Impala, The 1975, Fickle Friends and Sundara Karma. Are there any bands that aren't as well known that have had an impact on your music?
Maybe not bands, but melodically some electronic artists like Kllo or Kettel and Secede's collaborations. Also some upcoming pop acts like Ashe are influences. The live show has definitely been influenced by a band called Marsicans, who we've played a few shows with. They really got us thinking about our show.
Equally, are there any non-musical people that have influenced your music? 
Sam's mum is the last port of call when deciding if we're happy with a song. If she doesn't like it then we throw the whole thing in the bin. It's probably not the most productive way to work, but it's the process, you know? We just remind ourselves that Carol Knows Best™.
Do you think anyone actually like The Beatles?
Do you want musicians and songwriters everywhere to hate us?
What does 2018 have in store for Island Club?
We're going to be releasing more music early next year. We're really proud of what we're working on and we can't wait to show you the tunes. Otherwise we're going to play more shows and travel the country a bit more and we're going to continue to stay hot on the cutting edge memes.
Who is your favourite member of the band and what is your favourite thing about them?
This is difficult to answer because this is an email interview and we've taken on this homogenous single identity to answer the questions, making it difficult for us to break character and single out an individual.
If you could change one thing in this world what would it be? World peace and an end to hunger are not options here guys sorry.
We would make it so that everybody listened to our music and gave us loads of money please thank you.
Picture the scene, you're walking home one night after a few too many drinks at your favourite bar. A stranger approaches you in the dark and asks for all of your possessions. Its Hulk Hogan, what do you do?
Beg him to delete the history before he uses the phone and ask him for a couple quid for the bus home.
Same scenario only this time its Carol Vorderman who is trying to Mug you…
Probably the same thing but with all vowels.
Lastly, who has been the most and least sexy celebrity of 2017?
Most sexy has been Jeff Goldblum on a good day and least sexy has been Jeff Goldblum on a bad day.
Go meet these guys for yourselves at the Green Door Store, Brighton on Dec 9… or just on their socials –
http://islandclubofficial.com/
https://www.facebook.com/islandclubmusic