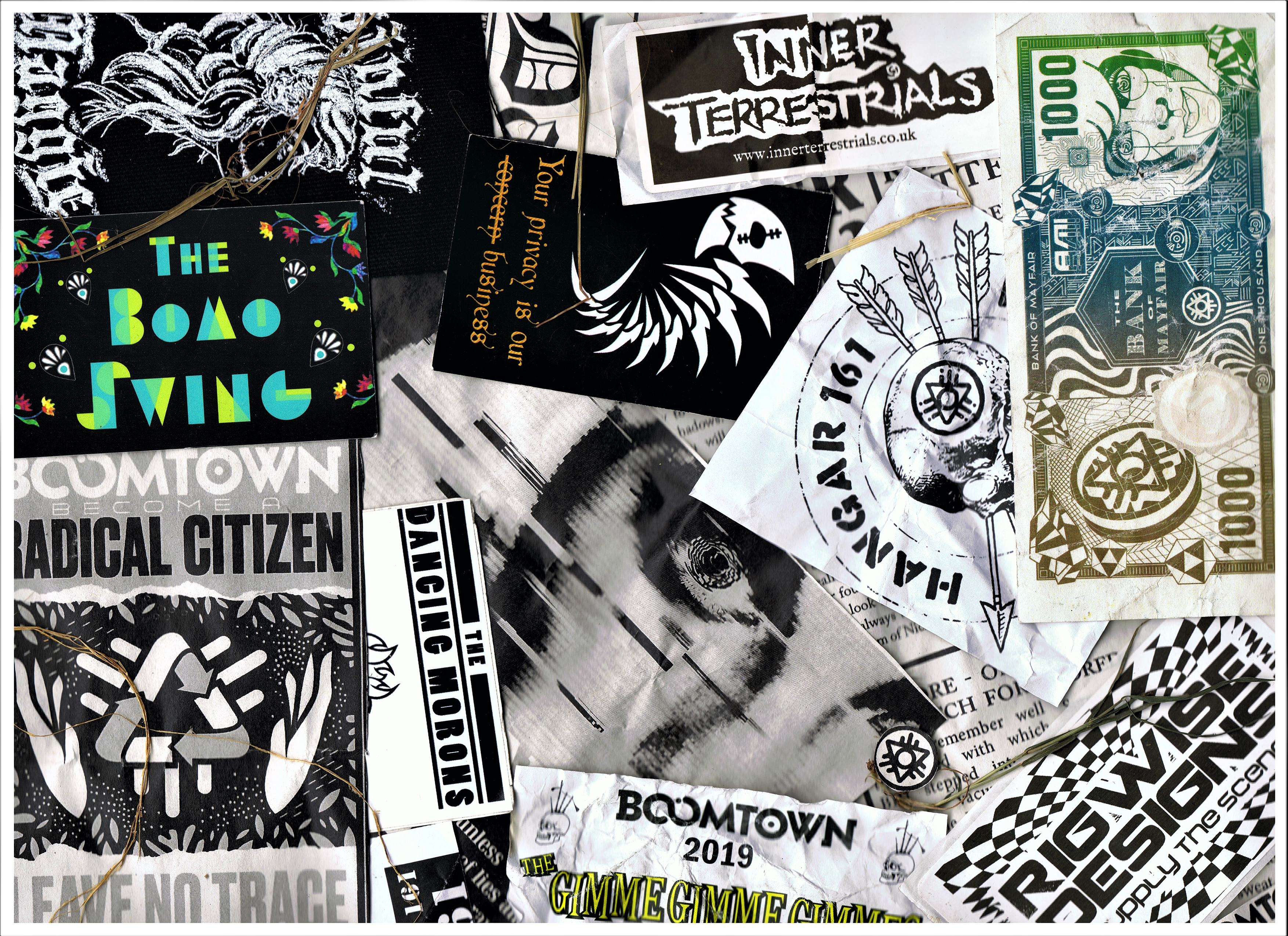 As we left the site at the end of another eclectically electric Boomtown Fair we officially put on the badge of the 7-year veteran. An honor that you can wear with as much pride as you can slight embarrassment as it compliments your now quickly receding hairline and is apparently obvious to the teeny boppers asking you for tips and directions around the site on their first year.

We've been with Boomtown through rain and shine, in sickness and in health and what we've learned along the way has enabled us to approach the raucous debauchery with a level of quiet confidence that ensures we have an unforgettable time year-in-year-out. This year was no exception, in fact, it may have been the tastiest spread of gluttony and sin yet.
The first thing we have learned is to get on-site as soon as possible. This enables us to find a reasonable pitch and set to getting obnoxiously wonky on our first night. You may think "but Yack, that sounds like a terrible idea," it's not fellow citizens and here's why: by getting ourselves so heinously hideous on the first night where not much is happening, it sets a precedent and also grants a level of immunity. It gets it out of the system and out of the way. We're here for the music and we'll be damned if we're going to get so white girl wasted we forget it all.
Now when it comes to finding a pitch, we've just about camped in every area of the site so far, but we'd never been up Whistlers Green much before so thought that would be a lovely relaxing spot to crawl back to in the evenings. The climb home would be a sobering one and tire our tuckered little legs and heads into submission when we finally need that. We spent our evening's post-musical mayhem around the roaring fire, our moments of respite in the Twisted Teapot making friends and singing along to the ever-changing jukebox of talented patrons and staff, we woke up every morning with a fresh juice and chai tea from the Floating Lotus. It was idyllic. It was beautiful. It was hell on earth.

Once the winds struck it became abundantly clear that camping on the lip of the cup with nothing between us and the elements but the sky itself was just about the stupidest decision we've made in Boomtown history, and we've made some doozies in the past. It did ease off towards the tail end of the festival but for the first couple of nights, it was pretty dire. Our friends came home to a completely snapped and flattened tent, and I had to help another of our neighbors pack theirs swiftly down whilst it tried pretending it was a kite so they could run away and take refuge with some friends further downhill. How my little one-man tent that was already broken on pitching survived I have no idea, but we weathered the storm as best we could. Acts of god might shut down a few of the taller stages but they weren't going to blow us off course.
When Thursday rolled around we'd already been through the wringer. Bleary-eyed, weather-beaten, and more than a little hungover we decided this would be the best chance to start tackling the interactive maze. The story behind the festival and the amazing cast of wonderful weirdos they employ to tell it is an aspect of the fair we usually have to forgo in favor of jam-packing as much music into our itinerary as possible. However, we have sat down and chatted with many who prize the LARP side of Boomtown as its shining jewel so set to making it happen.

It must be said that this year they have streamlined and made the maze a lot easier to follow. There are set points and check-ins that lead you smoothly into the next and the app attached (unlike last year) was honestly a very useful guide. We started with the pirates of Oldtown and weaved our way across site investigating the mysterious and obviously sinister Amy. Everyone we interacted with was phenomenal and full of energy that they shared lovingly with the citizens. It's a positive and rewarding experience with a not so subtle message behind it. We'll dedicate even more time to it next year gladly, honestly though, whoever was organizing and directing the pirates, we could have spent the entire weekend hanging out with you absolute lunatics in Oldtown. Weekend highlight right there, I wish I could have got my Kraken tattoo that I traded for a little bit of shiny inked permanently, I also got a smooch from the pirate queen. It was epic.
However, for now, sidetracking was done. One of our favorite bands from last year Almatic were playing and we weren't gonna miss them on the Floating Lotus stage, it seemed too good to be true. Almatic has a huge sound and presence and it was bizarre having them perform essentially in your lap sipping on some Darjeeling. We rolled in like the wind was at our backs (and it was) getting our knees up straight away. A beautiful blend of hip hop and live music it was the perfect start to a soggy Boomtown, shaking out the groggy and introducing serious party vibes.
But it hasn't even started yet? We're already two days deep and yet Friday morning we found ourselves at the Opening Ceremony on the Lions Den in some bizarre Back To The Future/Groundhog Day turn of events. Boomtown Fair lives up to its name in both this and the parade on Sunday. It's a ridiculous and extravagant indulgence that should never be missed. It sets expectations and looks beautiful doing so. The throngs of amassed revelers who swamped and squirmed around us seemed to agree.

Removing ourselves from the Lions Den was no easy feat but we needed to make a beeline for The Forge in order to catch Elephant Sessions opening up the stage. We're proud to say we were the first there, and for the opening number at least, it was just for us. Not for long though, when you have a band as talented as these guys it could never stay that way for long and like the Pied Piper of Hamlin, their infectiously arresting folk rhythm weaved outwards from the forge hooking anyone in the vicinity by the ear and dragging them in front of the stage to shake and gyrate in whichever way pleased the mythic music gods best. There is something almost tribal about Elephant Sessions when they play and we were dialed right into it for the whole set.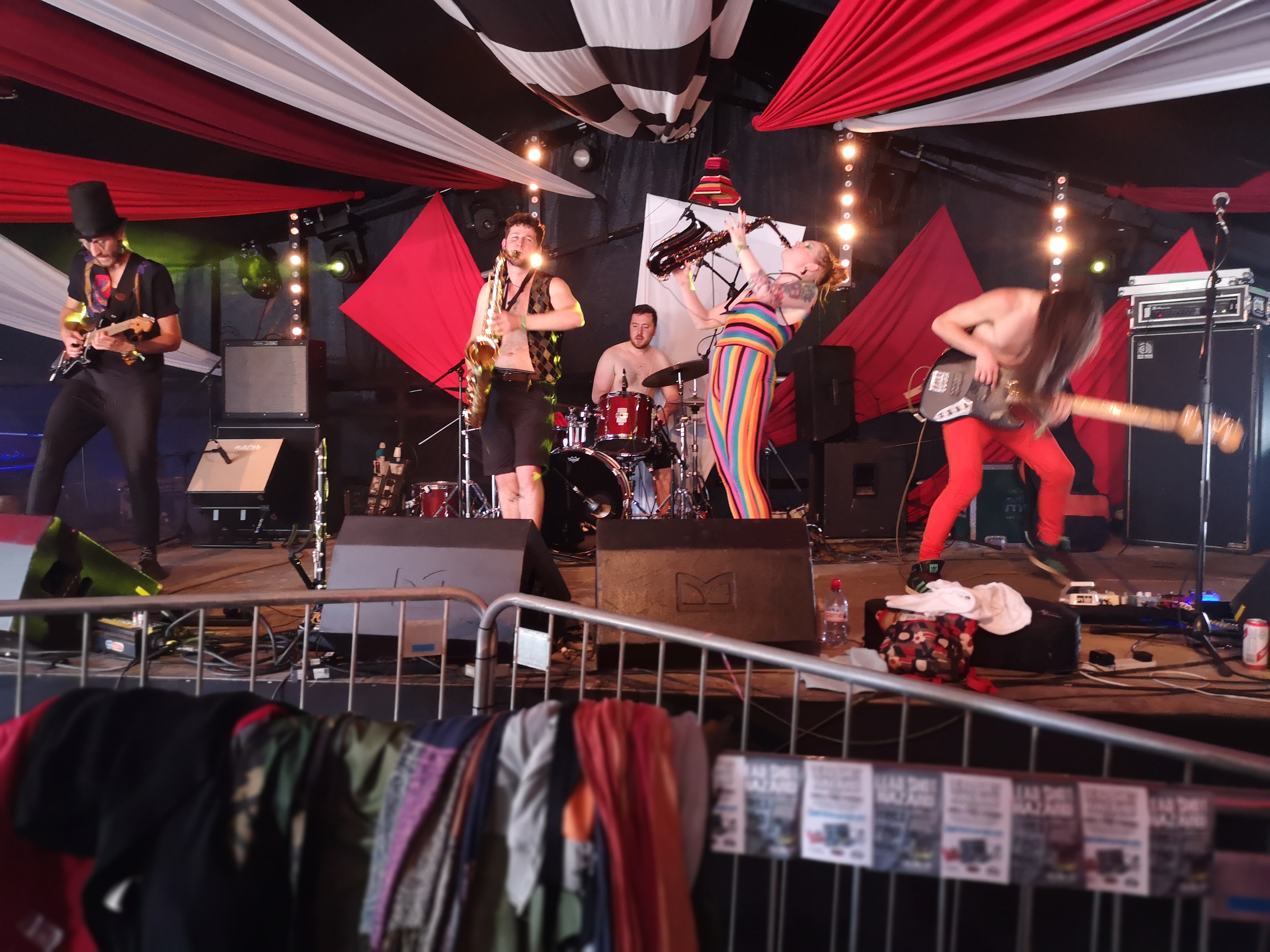 After this, it was off to The Bunker for some back to back knee-slapping hootenanny led by the slick snare and kick of Crinkle Cuts and then left battered and bleeding on the floor by the tusks of Ask My Bull. Crinkle Cuts are a band that has been at the beeping climax of our radar for a while and they never disappoint with a smooth and stylish genre-hopping dose of feel-good music. Ask My Bull can easily take the title for our favorite new band of the year, we'd caught them at Landed Festival before this and couldn't resist having another taste of their infectiously rowdy blood-soaked jazz. They're the kind of band that will easily outdance the crowd all whilst serving up insanely intricate music that worms its way into your very soul and refuses to be ousted.
After that, attempting to mask our sweat in the smattering rain and braving the winds we worked our way upstairs in an attempt to see Mischa & His Merry Men make mirth, music, and mischief at our home from home the Floating Lotus. Sadly it was not to be and the wind meant the tent was all shut up when we arrived. We took the opportunity to restock on food, booze, and fresh warm clothes before setting off to the truly scrumptious consolation prize of Gogol Bordello standing spread legged and proud in defiance of the wind and whatever else over at the Town Centre. If there is a band that completely embodies the spirit and heart of Boomtown then Gogol Bordello is it, they are essentially the poster child for punked-up, genre-blending, globe-trotting, musical madness. Even those who don't claim to be die-hard fans can sing along to a surprising amount of the set as it's the kind of soundtrack that has followed you around through haunt and hood no matter your peer group. Eugene Hutz is a frontman without equal, his songwriting weaves rich narratives and his all-encompassing delivery sells them as if beckoning you to sit with him around a warm hearth fire. 
We're looking at the stroke of midnight and it's time to catch Mad Apple Circus who are another band that have become somewhat of a Boomtown tradition as we tend to stumble upon them around the witching hour year after year. They're so many people up on stage and every one of them is in perfect time and tune. Track after track they tickle your inner drumbeat and set you to an involuntary movement that has the crowd and the festival itself in perfect syncopation, eating up everything that the band is serving up on stage.
We begin Saturday with the Swing vs DJ takeover going on in The Ballroom. The Bomo Swing is here to kick it off and they do it with effortless energy. Driven by the never-ending whirlwind of Latin rhythm summoned onto the drum skin by Mr. DJ Pancho the whole band are individual fonts of ridiculous talent and beauty and they pass the baton between each other like they're playing a game, oozing musicality and comfort on stage. They're the kind of band that will leave you smiling as you can feed off the energy and enjoyment they are having themselves. They are firm festival favorites and honestly, this was the best we've ever seen them.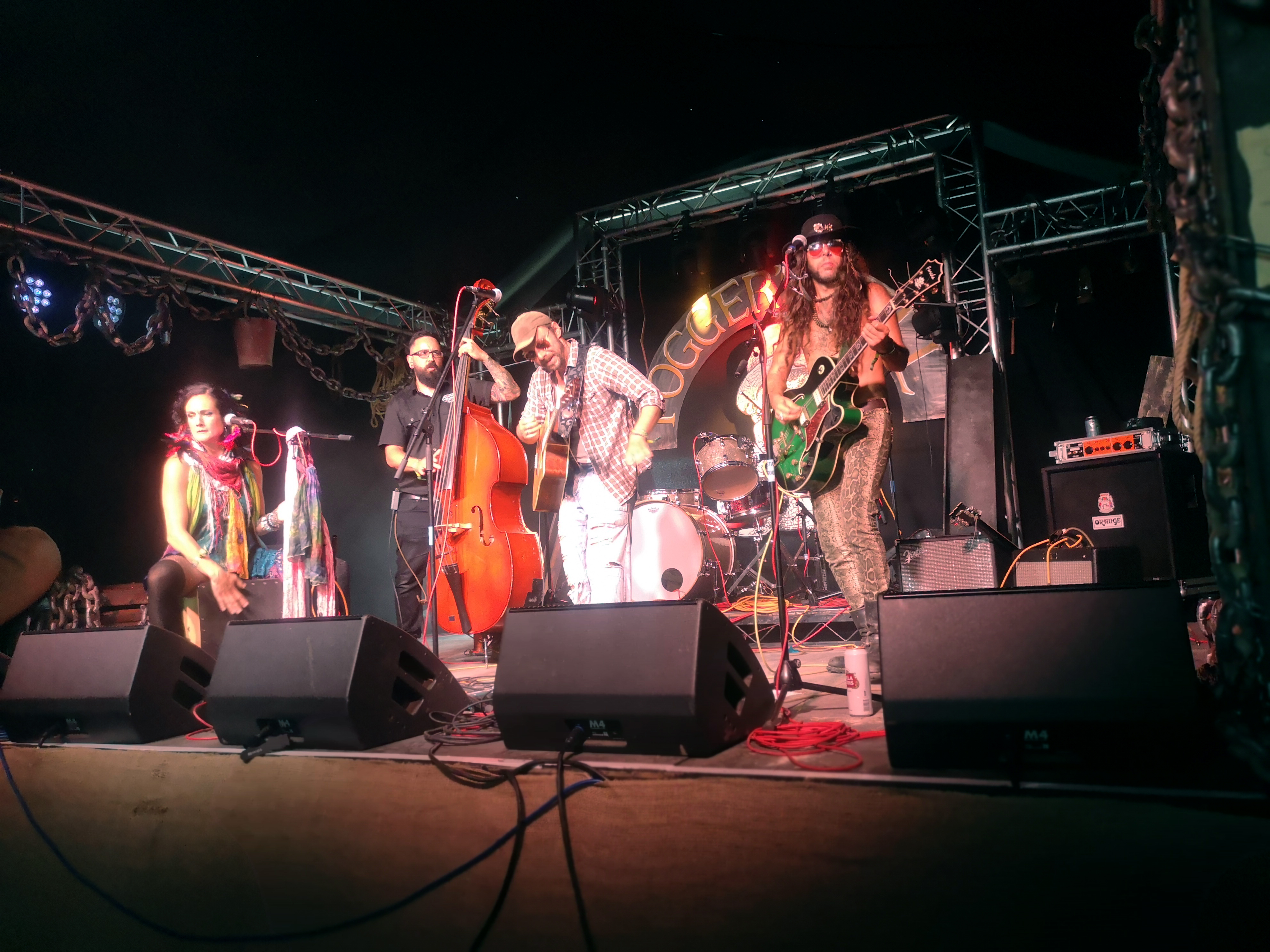 A little later we are sprinting over to catch Sixteen String Jack over on the Foggers Mill only to miss them by a country mile, instead we're treated to the JC's Hopeless Sinners in full swing. It's good ol' fashioned rock'n'roll and we really, really, like it. It's got country at its heart but it's channeled through a full-throttled, amped-up, metal machine. We might not have been there on purpose, but this is exactly where we were meant to be, one of the standout sets of the weekend.
After the unexpected barn dance over at the Mill we decide it's time to take a load off. We head over to The Peoples Front Room, take our shoes off at the door and grab a sofa. It seems our timing was perfect as we're just in time to see host with the most Joseph Selby taking us through some jazzy little numbers on the mic. The musicians are invite-only but allowed some fluidity with composition and members in this unique venue and over our time there we see some truly epic one time only bands and performances. It's one of the best micro-venues on site and well worth checking out if you've got an hour or two to get comfy.
We peel ourselves out of the cushions and strap shoes back on our feet to head over to the Croaker Club to catch Adam & Cuth. There are few live shows that manage to include an open invite rap battle, impromptu dance contest (we were robbed), and mid-show radio host banter, this is one of those few and definitely the one that does it best. Adam Kammerling is a scruffy little rascal, who comes to the stage with the swagger of a tramp just handed a full bottle of white lightning, and we mean that in the best possible way. There is a childlike charm to his delivery and domination of the mic and again that is high praise. There are no freestylers or indeed rappers with as much effortless skill as Adam and he knows it but instead of showboating and posturing he manages to maintain the passion and genuine love for the craft that some of those reaching the renown that he have lost sight of. Cracking out classics and some slick new shit to boot it's a beast of a set slowly shedding layers of clothing over the course of the show him and Mr Cuth on the beats have a great chemistry coming from obvious years of friendship. They have as much fun on the stage as they incite the crowd into having in front of it.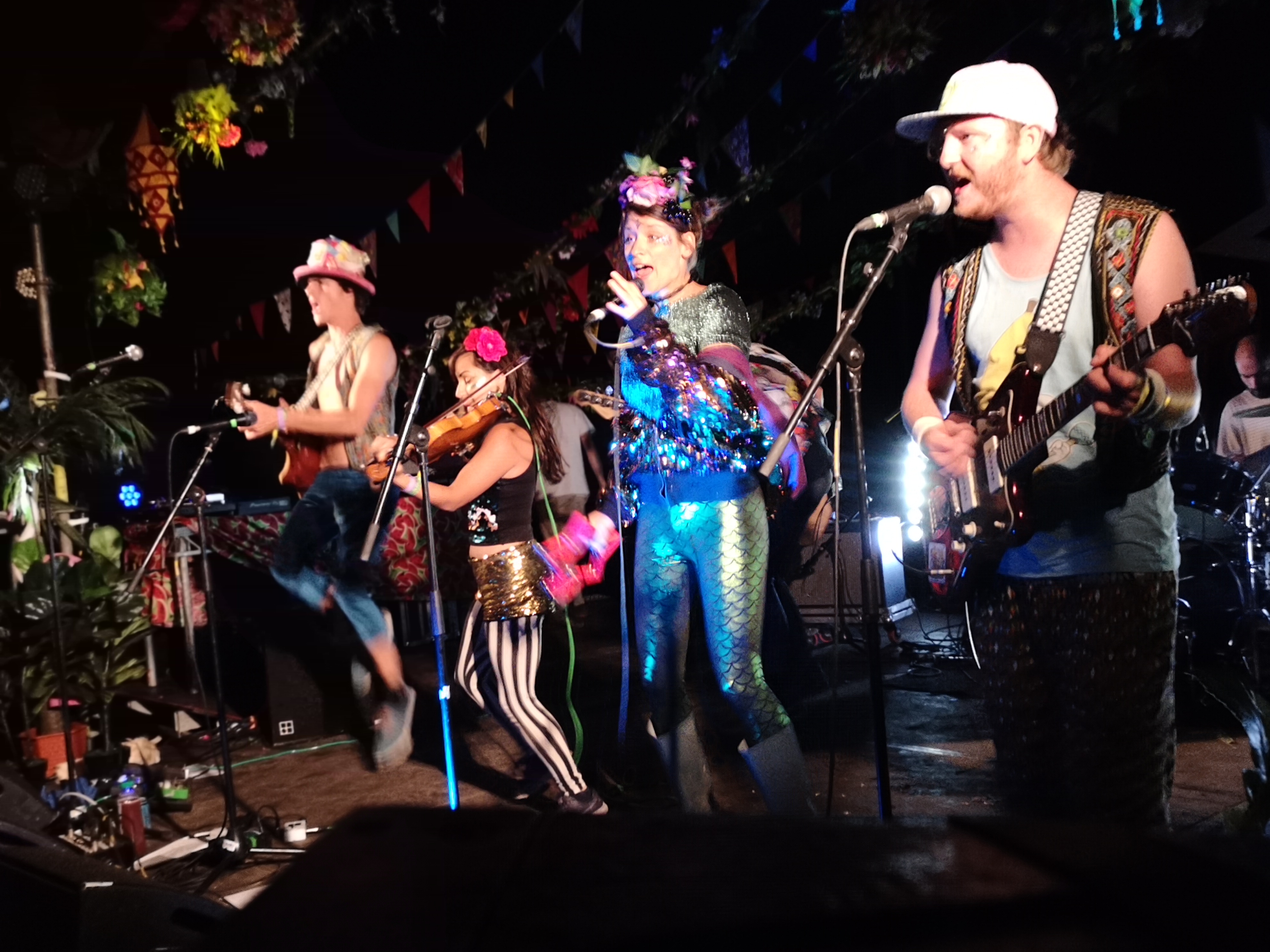 We finish off by checking back in on the Swing Takeover happening in The Ballroom. Now it's the turn of Mr Tea & The Minions. They regale the crowd with the story of their journey and growth from their first Boomtown till now, which makes us reflect on the fact we've been there for the length of it, something that again, makes us feel quite old. That creeping dread doesn't last long though as we're quickly drawn out of our pensive pondering with the explosion of noise and giggling carnival from the stage. Those Minions know how to get you a-movin-and-groovin and the infectious rhythm sneaks up your spine and takes control of your limbs. We dance as hard as when we first stumbled across them rocking the pirate ship back and forth many moons ago.
We finish our Saturday's adventure by venturing into the Tribe Of Frog. We'll be the first to admit that we've never felt the pull of the "oodsh-oodsh-oodsh" before and it's a side of the festival that has alluded us until now. We have friends who've been diving in headfirst night after night and so we follow that white rabbit into the heart of wonderland and our eyes are opened. There is a community and love that exists in this wooded, rooty, den, whether chemically induced or not it's impossible to escape it. It's easy to lose yourself, visually it's as breathtaking as the best Hollywood special effects department have ever dreamt up, sonically it plays upon the rhythm and inner workings of your own body and those around you bringing you all together as one. 
Or do we? Walking home by sheer force of nature or some other miracle we manage to catch an Irish jig on the wind and follow it into the Wild West to be treated to a dawn chasing surprise set from none other than Neck! We thought we'd given it all but a little whiskey and good ol fashioned banjo swapping fiddle guitar double whammy special puts a pep back into our step for long enough to dance like the absolute lunatics we clearly are. Neck are absolute legends and through a misreading of the program or just sheer band blindness, we had no idea they were going to be here. We're so glad they were, it was a cracker of a show and another perfect example of the fusion between genre and nationality.
Sunday begins with us frantically legging it down the steep and serious staircase from uptown to down to arrive in Hangar 161 just as Sinful Maggie begin sinking their teeth fully into the beginning of their set. This is a young, local punk band with real vim, vigor, vitality, and venom. We're massive fans of anyone rocking out on what are considered "endangered" instruments and these guys deploy an accordion to serious effect. It's a set that opens up the usually sweaty, always mohawked stage with a clenched fist raised to the sky and easily gets the heads bobbing of even the most bleary-eyed amongst us. Songs like "Zyklon B" show off what this band have in spades and it's an innovative twist on the genre we know and love. Can't wait to check in on these guys again next year.
It's Sunday and so we can be forgiven for taking things a little easier today, slowly easing our way into our last day of desecrating our livers and dancing our feet bloody. We eat, explore, and enjoy until it's time for Bedouin Soundclash on the Town Centre stage. A much-needed slice of serenity and chilled-out skill in amongst the chaos, they take the amassed crowd along for a sing-along all whilst displaying an absolutely humbling level of musicianship. They sound transcendent pumped through the sound system and it lifts the angelic level of their songwriting to new levels. There are a few wet cheeks and a whole lot of love in the crowd when it comes for them to leave the stage, seeings as it's been a fair while since they've been to the Emerald Isles. 
Over at Whistlers Green and time for an epic clash. Kate Tempest is the poetry powerhouse and Dan Marshall is the new, experimental recommendation we have in the "not to miss" category. Luckily The Floating Lotus needed a little extra time setting up for this weird and wonderful set and so I was able to go over to The Windmill and soak in some Tempest before he began. Once he had thought I couldn't have left even if I'd wanted to. I haven't seen anything like it all weekend and I mean that in the best possible way. Powered by the shamanic backdrop of Joe Bradley working the drums like Picasso does an easel, Dan Marshall offers an electronic soundscape that is as carefully constructed and beautifully woven as it is chaotic and raw. This is some primal energy they've tapped into and you can easily get lost wandering through it. The lyrics and vocals are that of a dream, time erodes as you slip deeper and deeper in. I can't wait to get my ears wrapped around this again.
Foggers Mill, 9:30pm, it's time for the headliner of the weekend baby. Whilst it might not be the biggest crowd, as a lot of program junkies have been duped into following the crowds along to the "main" stages, I promise it's the crowd that is about to dance the hardest and pay tribute generously in sweat. The Zipheads are an act we've caught almost by accident at Boomtown before and we wouldn't miss the chance to catch them again no matter who they clashed with. This is rockabilly at its absolute best from a young band with the drive and passion for the genre and music they're playing. Even with a stand-in bassist (of Knoxville pedigree and who slips in so seamlessly you'd be forgiven for not noticing at all) it's our stand out set of the weekend. They tear through a set of foot-stomping, head-bopping tunes that gradually draw in more and more of the passersby and finish on a mashup medley of classics after repeated calls for encores from a crowd that literally can't get enough. The double bass is played on chin, in the air, it's spun, and it is slapped in a never-ending chug of rhythm that grounds the set whilst the guitar, drums, and vocals lace over the top in that ridiculously addictive 60's swing style with a rocked out riff quiff. A fine example of a band who give as much as the crowd do, pouring sweat and song, even though at first, they were playing to a handful of devotees. This is how you do it Boomtown!
We return to Hangar 161 for the finale of the weekend. King Prawn never fail to put on an absolute tearaway performance and it's the perfect way to close out the festival by diving headfirst into the pit and skanking out as hard as we have all weekend to a band still at their absolute prime. Lyrically dense, musically tight as a crabs asshole, and still as passion-fuelled and sweat-soaked as when they first came onto the scene we completely lose ourselves in the undulating throng of swung legs, fist pumps, and rocking bodies.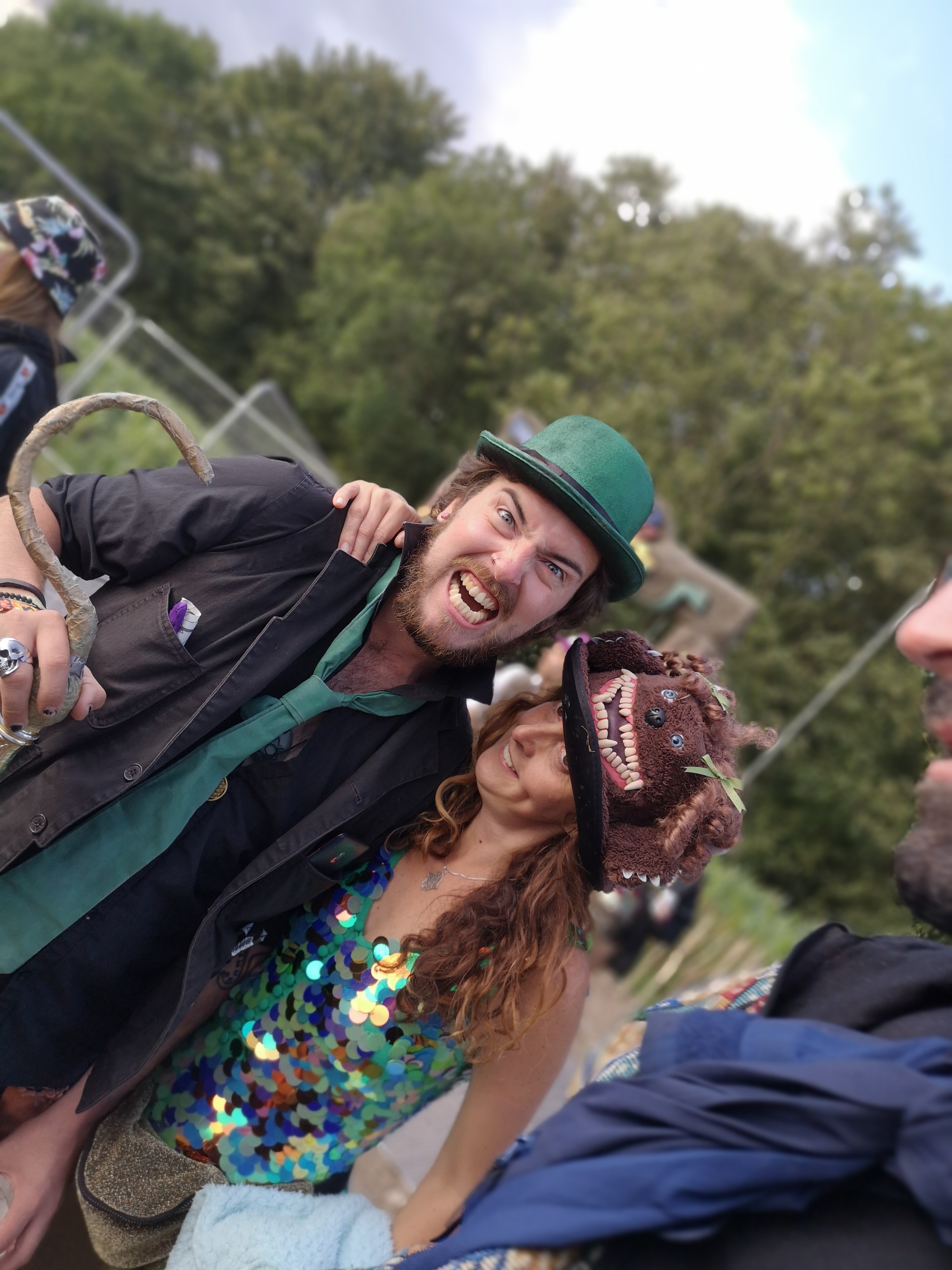 It's utterly ridiculous to attempt to review Boomtown or any of the bands in any real sense. It would take 10,000 words, a film crew of 100 people, and military precision in planning to try and capture it all. All we can do is offer a slice into the passage we took through this ridiculous adult playground. It remains our favorite festival on the calendar for one reason above all else and that is the music. Every stage is crammed from top to bottom with insanely talented bands who give literally everything they have putting on performance after performance of pure perfection. You can trust Boomtown to get that roster and depth as they have such a huge site and vast array of different stages and genres.

Check out each and every one of the bands we've mentioned. You won't regret it. Each and every one of them would have been a weekend's highlight at any other festival.
The set design and inventive story that backdrops this is something that serves up an aesthetic appeal that is entirely unique and perfectly frames these auditory vignettes. Boomtown in memory is a series of unforgettable masterpiece paintings with a soundtrack that you've picked out for yourself.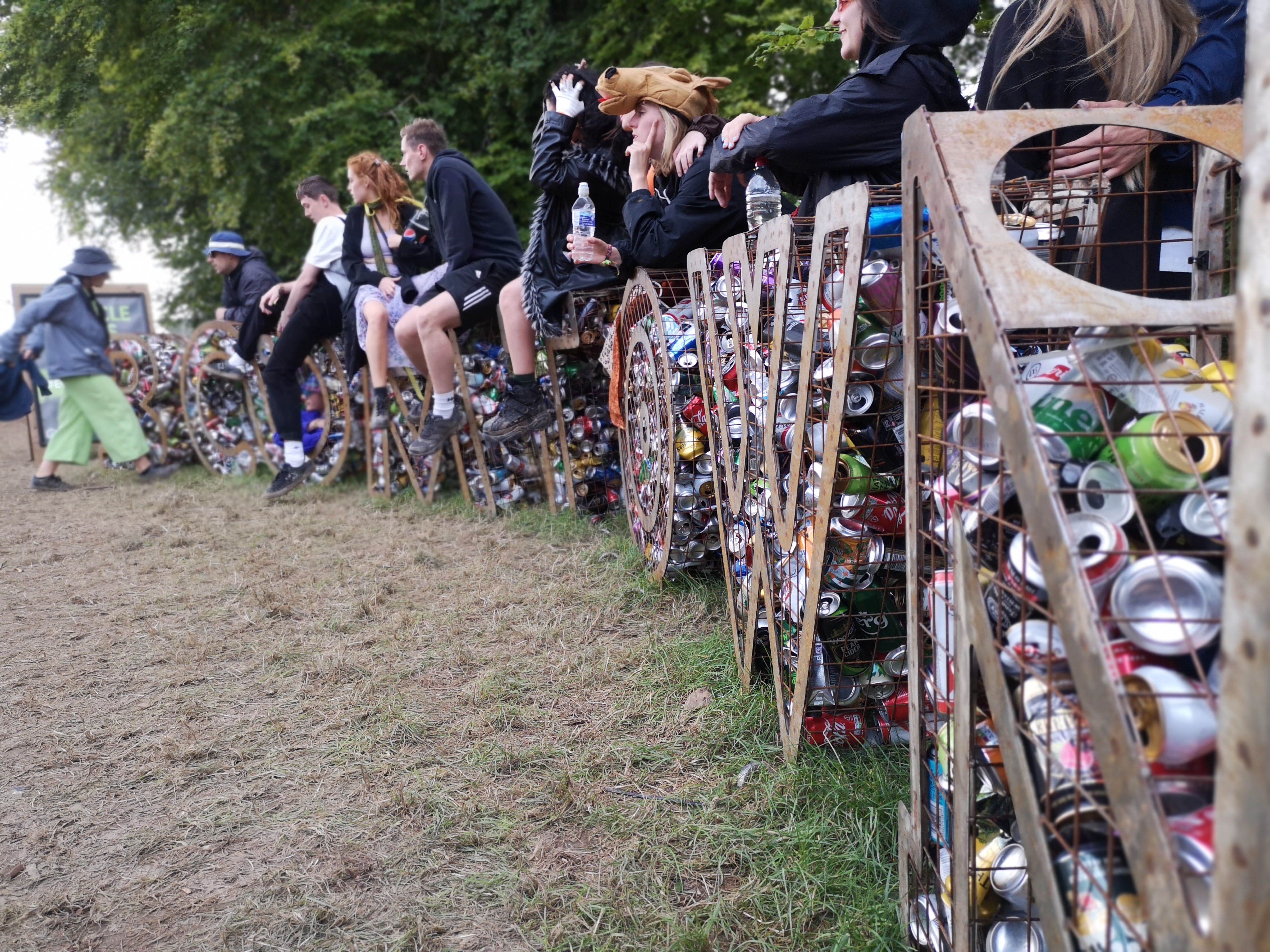 The message behind this year's storyline and that is plastered all over the site is one of respect for each other and your environment. The bands were echoing the sentiment on stage and I think it took. There were genuine steps taken to banish plastic and bad behavior and hopefully, this is something that will continue to evolve. We'll be back next year for sure.