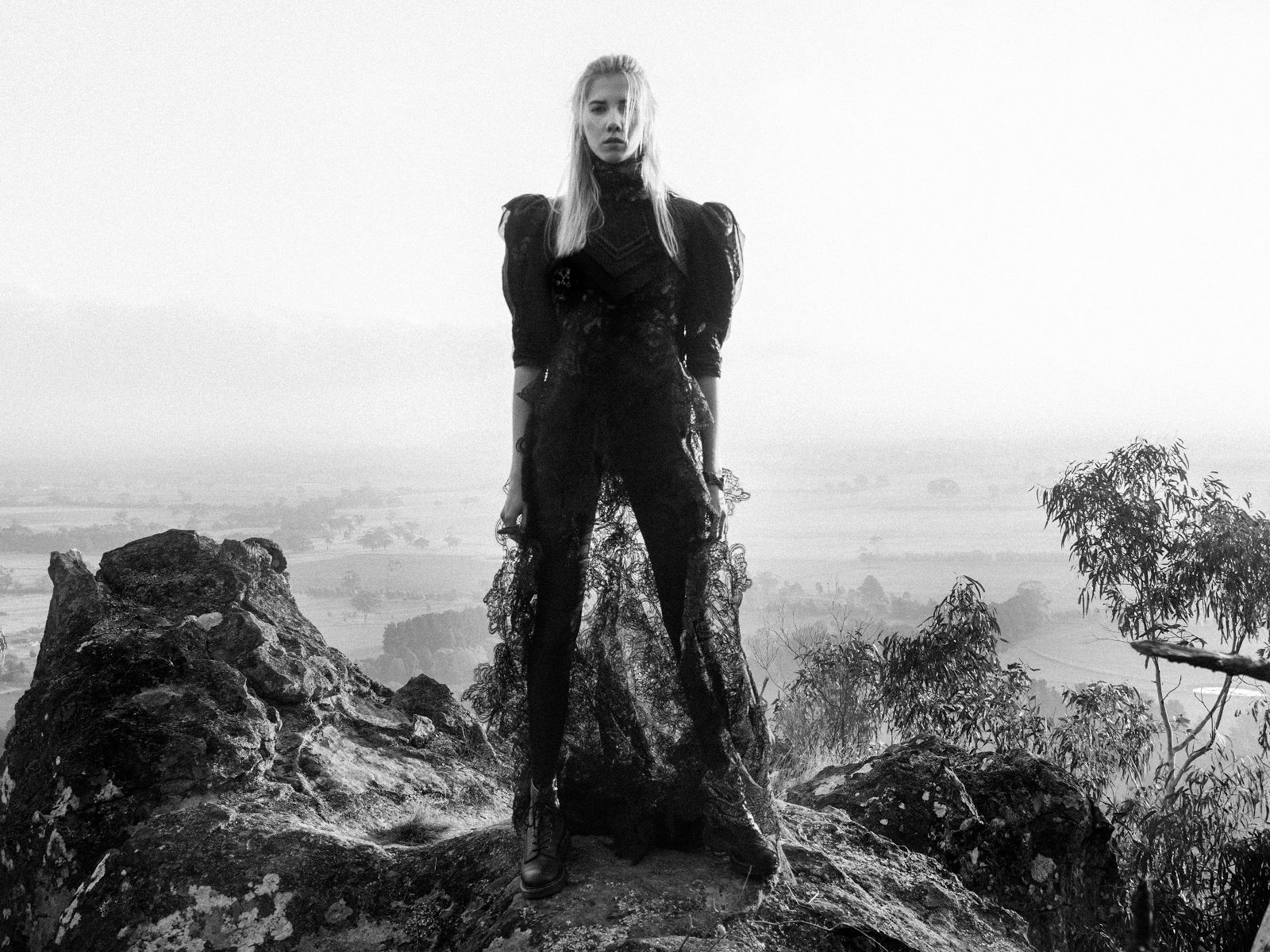 "The goal with this was to have the percussion and bass down first." shares Woodes, "I've been writing that way in order to make sure the energy and the heart is in it first." The young Australian songwriter has no doubt nailed her brief. Run For It is full of energy, life and a very powerful overtone.
"The lyrics stem from accepting things being within the nature of certain people or genders." she continues, "From being called out from cars, to men expecting women to act a certain way depending on how they are dressed… A warning. Signifying things are changing."
Run For It is a rarity. Not only does it strike you on first listen, but on repeat listens you can delve into the deeper meaning. There is a maturity and elegance to this song that is rarely found this early in an artist's career. It's captivating, exciting and endearing: a sign of the artist that is Woodes to come.
Run For It follows Woodes' 2016 self-titled EP, which was met with huge critical acclaim, as well as great support from radio with Triple J and onilne with Spotify, clocking up over 3 million streams. Her EP also debuted in the top 20 iTunes charts in 7 countries including at #1 in Singapore Alternative Album charts.
Woodes spent most of last year honing her craft, touring with the likes of Shura and Dustin Tebbutt amongst others – showing off her performing chops in her recent official live video for her single Bonfire. If Run For It is anything to go by, 2017 looks even bigger for Woodes.
Via Whiteboard PR